Boomtown 2019 – the (Unexpectedly) Great for Families Festival FestivalsWeLove#1
First impressions last, and our first impression was that no festival has such an easy get-in for families. Drive straight into the car park, 50 yards from the pedestrian gate with negligible queue. Then a 5-minute walk (or one minute shuttle) to the family camp site.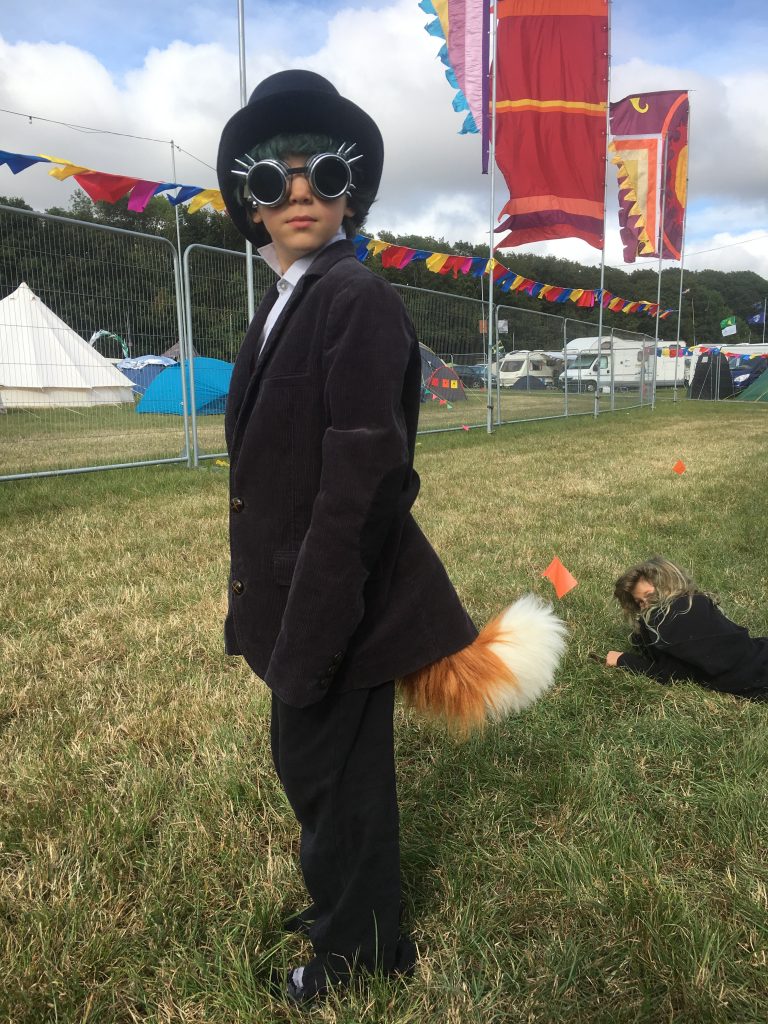 Which is extraordinary. Boomtown Fair isn't well known as particularly family-friendly. It's hedonistic escapism that is massively popular with young adults. Part dystopia, part utopia, it's a throw-back to an earlier era of festivals with a firm focus on dance music. DnB, trance, techno, house, hardcore, ska, roots and acid house – along with punk and metal and classic hip hop. Both an ultimate festival rave vibe and a world-class immersive theatrical event.

It's all about the attention to detail. There is no festival with the built environment of this one, from the gritty claustrophobia of urban Downtown to the nihilistic futurism of Metropolis, the higgledy-piggledy Old Town and Town Square to the Wild West nostalgia of Copper County. All these areas have their unexpected little venues with hidden gems performing, as well as a professional cast of hundreds acting out and moving The Story forward.

But then you press on to reach the true glory of Boomtown: the looming presence of its larger stages – Relic, Nucleus and Lion's Den. Each one an architectural masterpiece, with booming sound systems, blazing lighting rigs, huge screens, smoke and even the odd waterfall. They don't do standard festival stages here.

Musical highlights included Groove Armada, Ms Dynamite, Carl Cox, General Levy, Four Tet, Chase and Status, King Kong Company, Legends of Moving Shadow, Goldie Lookin Chain, Chris Liberator, a Brazilian indie band and a French punk ska outfit, but most memorable was System7 in the Psy Forest. Every festival should have some prog trance in a wood at Sunday lunchtime.

The topography of the site makes planning preferable. There's stuff on the high ground and stuff on the low ground, the two levels connected by either the long, gentle endurance test of the Hippy Highway or the short but brutal Hill of Death. An overheard snippet of conversation from a wheezing punter reaching the top said it best: "Moral of the story is, just don't go down the hill again."

If you have particularly young children, you could get away with hardly taking them down the hill at all. Family camping, Kidztown, healing hippy hangout Whistler's Green, the Wild Wood, the natural amphitheatre of the Lion's Den and banging trance-in-a-wood Tribe of Frogs are all within a few minutes of each other, along with bars and a great range of food stalls. And making things easier was a big consideration this year, with fierce winds that caused festival cancellations from Cornwall to Norfolk. But Boomtown Fair had seen the forecasts and prepared admirably.

There's obviously more to enjoying a festival than good logistics. And there's so much more to Boomtown Fair than good logistics – as an immersive, joyous, random experience it is second to none. But they have really done everything they can to make life easy for families, and on Monday morning we were driving out of the car park minutes after leaving the campsite. We'll definitely be back next year.
By David Round